Cyber Monday SALE

Hurry! Best Sale of the Year!
50% OFF - Individual Courses
60% OFF - Total Drumming Program Bundle
Use code "CYBERMONDAY" at checkout
Get started with my Free Drum Class
Beginner-Advanced Drummers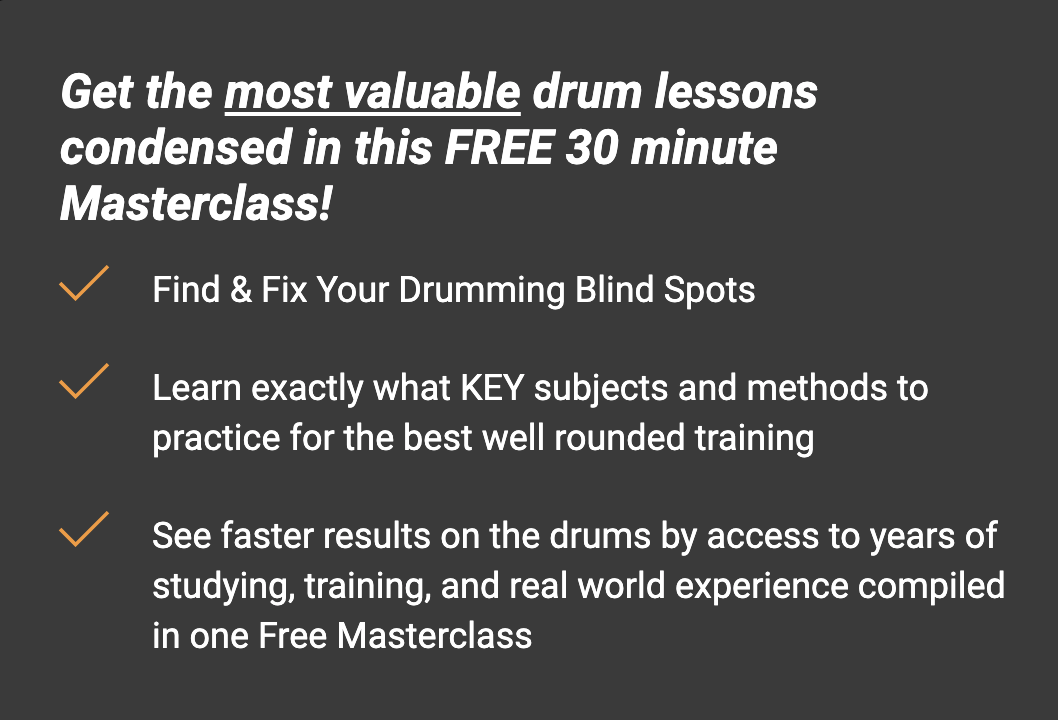 Ready to Jump In?
Join our All Access Membership
OR
Select an Individual Course
---
Individual Courses

Each course is designed to teach you specific skills or subjects in a simple, organized, step by step approach.
Free Resources
3 FREE practice loops.
+
Special discount offers on courses.
+
Access to free lesson giveaways.